Do you work with Krossbooking or do you not yet have a hotel management software?
At Turbosuite, we tirelessly strive to offer our clients a range of options and opportunities to boost the development of their accommodations. We work ceaselessly to enrich our Hospitality Business Intelligence solution, providing integrated tools that make a difference. On this occasion, we are pleased to announce a full 100% integration with Krossbooking, the complete accommodation management system, entirely cloud-based, that will further enhance the performance and efficiency of your accommodations.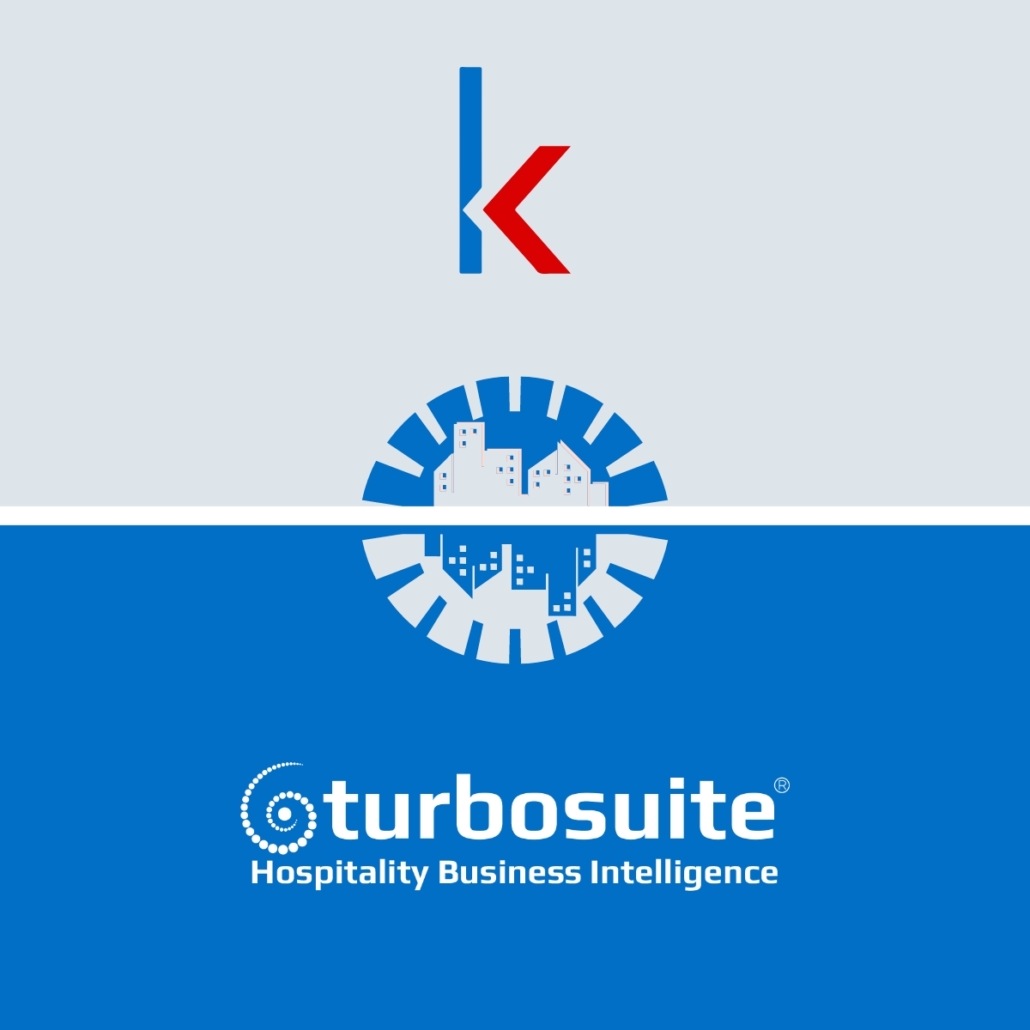 How does Krossbooking work?
Krossbooking is a comprehensive accommodation management system, known for its focus on efficiency and simplicity.
One of its main advantages is the absence of activation and training costs, as well as the possibility to use it without any long-term commitment, which facilitates its adoption by any establishment. Moreover, the included channel manager allows for efficient management of all online sales channels, ensuring constant synchronization with platforms such as PayPal and automatic monthly report submissions to the INE.
Another highlighted feature of Krossbooking is its capability to comply with regulatory requirements, allowing automatic entry reports to be sent to the relevant authorities, providing peace of mind and confidence in compliance with standards.
Flexibility is also a strong point, as the system allows for the management of multiple accommodations either together or separately, all from a single planner with unique access. This simplifies management and offers greater convenience in handling multiple properties.
A key aspect is that Krossbooking is a completely cloud-based solution, which means that only an internet connection is needed to access all the functions and relevant data. Additionally, 24/7 support and real-time chat are available to address any questions or issues promptly and effectively.
Moreover, the system updates automatically at no additional cost, ensuring that you will always have the latest version and improvements of the system, keeping the software up-to-date and efficient.
Mobility is another strong point of Krossbooking, as it allows for the management of accommodations from mobile devices such as smartphones and tablets. This enables check-ins and check-outs, generating invoices and receipts, and viewing the dashboard of arrivals, departures, and bookings in a practical and intuitive manner. There's also a breakfast report with intolerances included and an automatic quarterly calculation of the tourist tax to facilitate management.
Real-time availability control of parking spaces is a useful tool to manage this aspect of accommodation and optimize the service.
Furthermore, the system allows for the sending of communications with customized templates, ensuring effective and personalized communication with guests, enhancing their experience and satisfaction.
Additionally, Krossbooking features a housekeeping module to facilitate the organization of cleaning staff, calculating sheet changes, and providing a cleaning task list for efficient and orderly maintenance.
In summary, Krossbooking is a comprehensive and flexible solution for accommodation management, offering total control, connectivity with the main booking portals, and features for administration and customer service. All of this with the convenience of being available in the cloud and from mobile devices, guaranteeing a smooth and efficient experience in accommodation management.
Experience the power of the Krossbooking solution with a free 30-day trial, so you can test its features and benefits without any commitment. Click here to access the free trial.
Would you like to know all the active integrations we have to offer? Browse our complete integration catalog here.
https://turbosuite.com/wp-content/uploads/2023/09/avirato_integracion1-1.jpg
1200
1200
JorgeFans
https://turbosuite.com/wp-content/uploads/2022/05/LOGO-Turbosuite_blanco.png
JorgeFans
2023-09-12 12:05:05
2023-10-16 12:15:14
Do you work with Krossbooking or do you not yet have a hotel management software?